Sphere activity of portal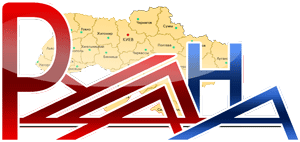 автор: Олег Хоменко
We're glad to see you on the first in Ukraine educational, scientific and industrial portal that units interests of such wide circles as workers, researchers, students, pupils and all peoples who aren't indifferent to the past, the present and the future of mining business all over the world. We invite you to collaboration in partner, research, scientific and technical, project-design, technological, coauthor and informational spheres. Our basic direction of collaboration is the underground mining of ferrous, uranium and manganese ores, and also of all concomitant mineral spectrum.
We'll help you to find partners on business, researches, planning, teaching and to expand your horizon. You can familiarize with information about mining enterprises, companies, firms, universities and colleges, research institutes, geological, project and public organizations. Newspapers, magazines, textbooks, monographs, abstracts of thesis, dissertations, scientific works and other useful materials of electronic library will help you to fill in the lack of information. International news and analytical prognoses on the most actual questions in mining sphere will promote your erudition. We appreciate your curiosity and hope on further fruitful collaboration.
Collaboration with the «Rudana project» is carried out in some form comfortable for you. We are ready to give information, services and much that interests you on mutually beneficial terms. We do not lock oneself on official payment of our services. We are ready to the exchange by information, services, other resources on mutually beneficial terms. The analysts of the «Rudana project» are ready to be published in Your editions and, in same queue, we accept to the publication of new, аналытичны prognoses and editions of all prospects.
A project foresees intercourse in the real time with the organizers of project for help:
- telephones of national and international operators of wire and wireless communication, the contacts of which are represented;
- on-line intercourse by the Skype programs and all additions supporting is the ICQ client;
- through an on-line form to «Report about errors on a site»;
- through the on-line form of «Answer for your questions».
---
---